Join the Conversation
We've had to get tougher on spammers. Sorry if you hit delays and Captchas.  If you find a problem, by all means let us know in the "How can we make this site more useful" forum.  Thanks and enjoy!
W O R K L I F E @ H O M E F O R U M
Working from home
Last Post Info
Conversations about how to work more effectively with your team from home.
Topics: 12

|

Posts: 37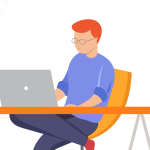 How to deal with kids, interruptions, curious spouses and roommates.
Topics: 7

|

Posts: 22
Conversations about taking care of yourself physically and emotionally while working from home.
Topics: 13

|

Posts: 36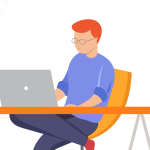 Hey, you have to have some fun! Share humor and other entertainments here.
Topics: 11

|

Posts: 31
All your suggestions are welcome. And your complaints, too.
Topics: 4

|

Posts: 5